Welcome To Deptola Island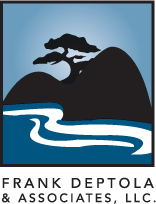 Specializing in Wealth Management, Tailored Investment Strategies, and Retirement, Income and Estate Planning, with personalized concierge level customer service. We are an independent firm providing objective strategies tailored to your needs and risk tolerance. Our process includes first obtaining a thorough understanding of our clients through personal interviews, designing investment portfolios that are based on those needs, and providing personalized concierge level client service. We are a nationally recognized- award winning Wealth Management firm dedicated to building long term trust with each client, this is evidenced in our firm being asked to participate in a financial empowerment documentary series by Public Televisions 'Front Page' aimed at providing objective education on personal finance to public television viewers across the nation. 
Here is the newest documentary on SSI/SSDI Benefits our firm has worked hard on. Please fill out the 'Contact Us' form for additional resources and any specific questions regarding this film. Thank you!