Welcome To Deptola Island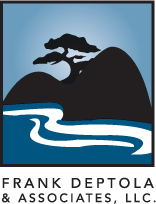 Specializing in Wealth Management, Tailored Investment Strategies, and Retirement, Income and Estate Planning, with personalized concierge level customer service. We are an independent firm providing objective strategies tailored to your needs and risk tolerance. Our process includes first obtaining a thorough understanding of our clients through personal interviews, designing investment portfolios that are based on those needs, and providing personalized concierge level client service. We are a nationally recognized- award winning Wealth Management firm dedicated to building long term trust with each client. This is evidenced by our firm being asked to participate in a financial empowerment documentary series by Public Televisions 'Front Page' aimed at providing objective education on personal finance to public television viewers across the nation. We are also four time consecutive winners, of Orange Countys Five Star Wealth Manager Award.
Five Star Wealth Manager Award based on 10 objective eligibility and evaluation criteria, including a minimum of 5 years as an active credentialed financial professional, favorable regulatory and complaint history, accepts new clients, client retention rates, client assets administered, education, and professional designations. 2,423 Orange County area wealth managers were considered for the award; 144 (6 percent of candidates) were named 2018 Five Star Wealth Managers (The criteria provided reflects the most recent year for which advisor received the award. The criteria used, the number of wealth managers considered for the award, and the percentage of those who receive the award, may vary from year to year). These awards are not indicative of the wealth managers' future performance. Your experiences may vary. For more information, please visit www.fivestarprofessional.com.
In our Library & Resources tab you will find original films we have produced as well as our written white papers and firms monthly newsletters. You can find our upcoming events and most recent announcements on what we are currently doing and what appearances we will be making, in our Events & Announcements tab.
Below you will find some informative and educational videos as well as financial articles and important calculators. Please be sure to click links for more videos and articles if you do not see what you are looking for information on, or Contact Us Directly! We look forward to discussing with you in the future about how we can best serve you on your Wealth Management Journey.