Meet Your Captain
Frank Deptola
MS Taxation | MBA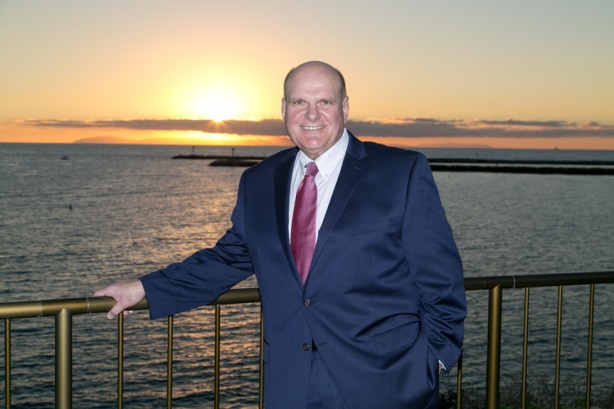 Frank is the founder and managing member of Frank Deptola & Associates, LLC. Frank firmly believes in establishing quality long term, mutually beneficial relationships with clients. This begins with taking the time to clearly understand the client's needs first, and then choose investment strategies that are in the best interests of the client.
Frank is a three-year consecutive winner of the Five Star Wealth Management Award (2015, 2016 & 2017).* He is being recognized nationally and will be participating in public television's educational series on financial planning in 2017.
*Award based on 10 objective criteria associated with providing quality services to clients such as credentials, experience, and assets under management among other factors. Wealth managers do not pay a fee to be considered or placed on the final list of 2015, 2016 & 2017 Five Star Wealth Managers.
Focused, Intense, and Highly Qualified
Frank believes in:
Always putting his clients' best interests first when making educated and informed investment decisions according to each client's risk comfort level.

Making a positive difference in each client's financial situation, one client at a time.

Building an exemplary professional organization based on a culture of sound fundamental values. One that all our stakeholders (clients, employees, vendors, broker dealers, and super RIA as well as the local communities we serve) will be proud to be associated with.
"Do the right thing for the client!" is not only the firm's mantra, but its guiding principle and commitment. As a result, Frank has developed a loyal client following and an increasingly larger referral-based business. By offering independent, objective, and transparent fee-based advice, we act in our clients' best interest. We believe that if we develop the right long-term relationships with clients, whatever product or sales transactions are required to meet their goals will follow de facto, without the need for any sales pitch. Frank always acts in his clients' best interests, even if that is not in his best interests.
Emphasis on Education
Frank has earned over 100 graduate credit hours in taxation, finance, accounting and business from nationally ranked programs at some of our nation's best universities.
He has earned:
Both the MBA degree from the University of Southern California's Marshall School of Business, and an MS Taxation degree from the Mihaylo Graduate School of Business, at Cal State Fullerton.

Middle Management Program UCI Graduate SChool of Administration. Named "Most Outstanding Participant" of that program by the faculty.

He has done additional graduate work at Lehigh University's Graduate School of Business and taught a graduate course in Finance at Cal State, Fullerton on Life & Health Insurance, with a major emphasis on annuities. Students taking this course were studying for the MS Accounting, MS Taxation or MBA degrees.
Experience and Guidance
In addition to his formal education, Frank brings a wealth of knowledge and business experience to his practice. For 35 years Frank worked his way up through increasing responsible sales management and general management positions at large aluminum companies. He has sold hundreds of millions of pounds of primary aluminum and aluminum rolled products around the world. He was in charge of domestic and international sales forces, and has managed related business units of multi-million dollar companies in different capacities. This success was driven by developing long term trust bonds and relationships with the owners and upper management of these firms. He appreciates and understands that no two people, or situations, are alike. What works for one person or company, may not work for another. The beauty in his advising, is that it is personally tailored to every individual, family or companies needs and goals.
Special Interests
Working with special needs children and adults

Frank is active in his church choir, leads a balanced life, and believes in daily physical fitness

Women in Toys

USC Orange County Alumni Association

Pitt Alumni Association

Center for Insurance Studies, CSU, Fullerton

Past member of OC Football Officials Association

Past Board Member of "WE GIVE THANKS" charitable organization that fed thousands of homeless and hungry people at Thanksgiving. Frank was responsible for preparing and serving the meals and organized hundreds of volunteer cooks, food preparers, and clean up crews in the kitchen(s) before and during the event for 5 years

Past Board Member, UCI Child Development Center, a recognized regional center for the treatment of children with ADHD.

Official of charitable football games at Camp Pendleton in support of wounded war veterans