Meet Your Captain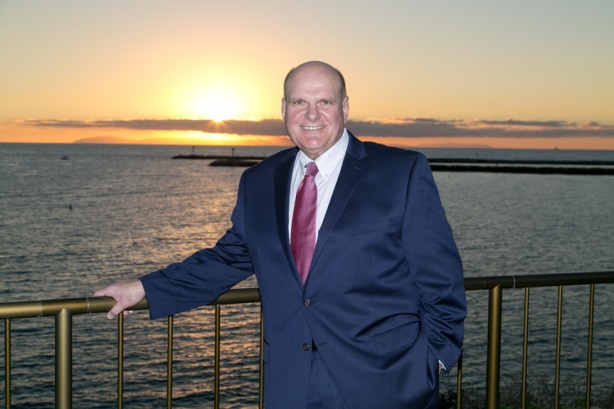 Frank Deptola
MS Taxation | MBA
Focused, Intense, and Highly Qualified
Frank is the founder and President of Frank Deptola & Associates, LLC. Frank firmly believes in establishing quality long term, mutually beneficial relationships with clients.
Frank believes in:
Building a culture based on acting in our client's "best interest"

Using a fee-based compensation system rather than a commission-based compensation system based on transactions

Being an objective adviser by fostering a mutual desire to help make clients portfolios grow

Building a professional organization based on fundamental values like integrity, honesty, truthfulness, transparency, and trust

Continuing development and training of employees
As a result of this approach, Frank has developed a loyal client following and an increasingly larger referral-based business.
Emphasis on Education
Frank has completed 36 graduate courses, earning over 100 graduate credit hours, in taxation, finance, accounting and business from nationally ranked programs at some of our nation's top universities. He has:
Earned both an MBA degree from the University of Southern California's Marshall School of Business, and an MS Taxation degree from the Mihaylo Graduate School of Business, at Cal State Fullerton.

Completed the Middle Management Program at UCI's Graduate School of Administration. He was sent to this program by Martin Marrietta Aluminum and upon graduation was named "Most Outstanding Participant" by the faculty.

He has completed additional work at Lehigh University's Graduate School of Business, and taught a graduate course in Finance at Cal State Fullerton on Annuties, Life & Health Insurance. Students taking this course were studying for the MS Accounting, MS Taxation or MBA degrees.
Experience and Guidance
In addition to his formal education, Frank adds a wealth of knowledge and business experience. Over 35 years, Frank worked his way up through increasing responsible sales, sales management, and general management positions at large aluminum companies and related industries. He has sold hundreds of millions of pounds of primary aluminum, flat rolled aluminum products and technology around the world. This success was driven by developing long term relationships with the owners and upper management of these clients. He appreciates and understands that no two people or situations are alike. His investment solutions are personally tailored to meet the needs and goals of each client.
Special Interests
Working with the families of special needs children and adults

Leading a balanced life, with daily physical fitness

Supporting professional women and students in the toy industry

USC Football and USC's EMBA and Orange County Alumni Associations

Pitt Football and lifetime member of Pitt Alumni Association

Supporting Foster Children's attendance at weekend summer camps

Past member of OC Football Officials Association

Past Board Member of "WE GIVE THANKS." A charitable organization that fed thousands of homeless and hungry people at Thanksgiving

Past Board Member, UCI Child Development Center, a recognized regional center for the treatment of children with ADHD

Past official of charitable football games at Camp Pendleton in support of wounded Marine veterans
*Frank Deptola & Assocciates, LLC and Commonwealth do not provide tax or legal advice. Please consult a tax or legal professional for advice regarding your specific situation.