WELCOME TO DEPTOLA ISLAND

WEALTH MANAGEMENT & INVESTMENT STRATEGIES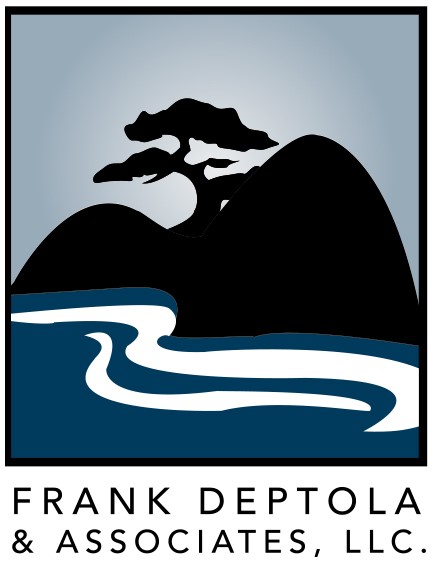 ARE YOU:
Wondering if you will have enough money in retirement?
Unsure that you are being properly compensated for the level of risk you are taking, especially if the market suddenly drops?
Concerned with the amount of money you are losing to taxes on your investments?
Worried that your current advisor may not have your best interests at heart, or be right for your needs?
Tired of talking to a different person each time you call in for service, being placed on long holds, getting cut off, or struggling with "do it yourself" financial websites?
Interested in having complete visibility, updated daily, of your entire financial picture?
WE CAN HELP!
We are a nationally recognized* independent wealth management firm with no ties to banks, insurance companies, mutual fund companies, etc. We provide tax effective, proactively managed, custom portfolios designed to build and protect your wealth in good times and bad times. We charge a fair flat fee on assets under management and operate under a fiduciary responsibility to work in our client's best interests in our managed accounts. Our clients are affluent individuals, businesses, and families who want the highest quality personalized attention to their portfolios. We also provide clients with Wealth Harbor financial software, which gives them complete visibility of their entire financial picture, updated daily. If you want to test drive the comprehensive wealth management experience we provide to each client, watch this short video:
If you are not currently receiving this type of experience, you should be. Call us today at (714) 349-9431 or email us at frank.deptola@deptola.com to see how we can help you get started on a "better" path.
QUALIFICATIONS: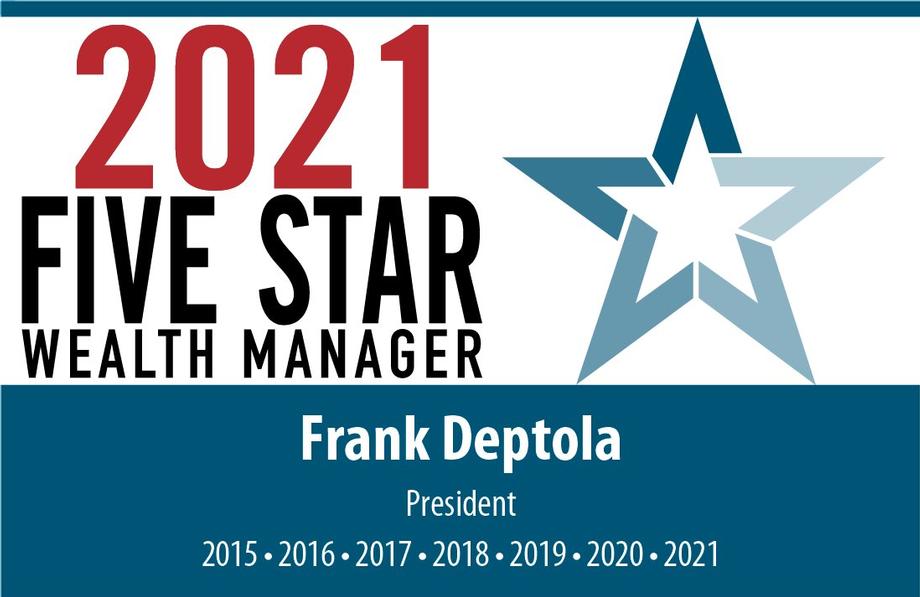 In 2021, Frank was awarded with the Five Star Wealth Manager Award for the 7th consecutive year** and was recognized by both The Wall Street Journal and Forbes Magazine as being one of the top Wealth Managers in the country
In 2017, we participated in National Public Television's

'Front Page' documentary

series on Financial Empowerment, which was broadcast in all 50 states by over 200 public television stations
Front Page created a one minute commercial about our role in their 'Financial Empowerment' which was shown on Public Television, Fox News, CNBC, CNN, and MSNBC
Frank has been a guest lecturer at some of the "top" universities offering the Certified Financial Panning Certificate including Texas A&M and California State University, Fullerton
Frank holds unique credentials and qualifications, including a M.S. Taxation degree, and M.B.A. degree, that very few advisors have.
We are an organization built on integrity, innovation, and impact which is why we annually support these virtues by giving 2% of our net profits to local charities.

* Nationally recognized as seen on National Public Television
**Five Star Wealth Manager Award based on 10 objective eligibility and evaluation criteria, including a minimum of 5 years as an active credentialed financial professional, favorable regulatory and complaint history, accepts new clients, client retention rates, client assets administered, education, and professional designations. 2,398 Orange County area wealth managers were considered for the award; 143 (6 percent of candidates) were named 2021 Five Star Wealth Managers. (The criteria provided reflects the most recent year for which advisor received the award. The criteria used, the number of wealth managers considered for the award, and the percentage of those who receive the award, may vary from year to year). These awards are not indicative of the wealth managers' future performance. Your experiences may vary. For more information, please visit www.fivestarprofessional.com.